A Box of Israel
A Box of Israel' is an immersive Israel experience in a box! This kit is a fun, non-digital way for kids (ages 3+) to play, learn, & interact with Israel. During a time where travel to Israel is not possible, 'A Box of Israel' brings Israel to you & your family! By creatively connecting the next generation to Israel in a hands-on way, we are able to carry on our educational work in an innovative, necessary fashion. Through this box, your child(ren)'s relationship with Israel can be introduced, nurtured, & strengthened.
Here's a preview of what's inside: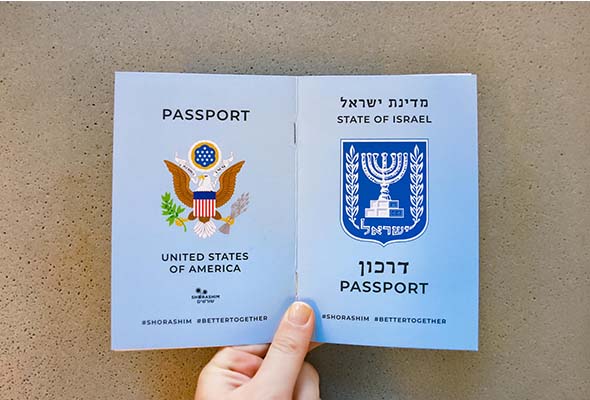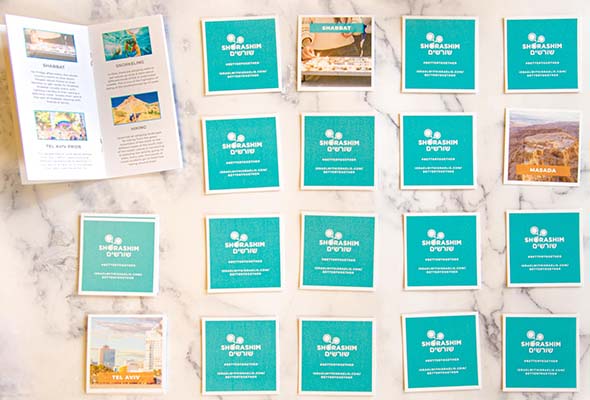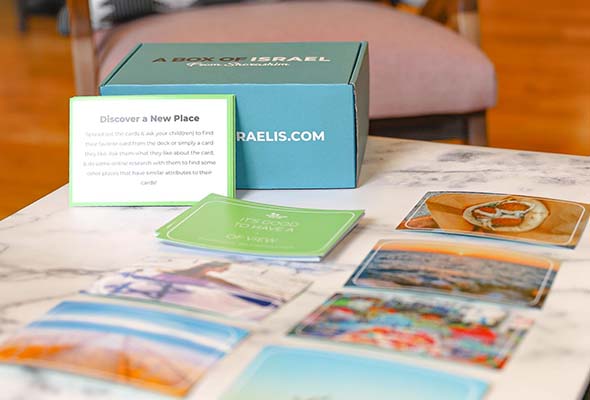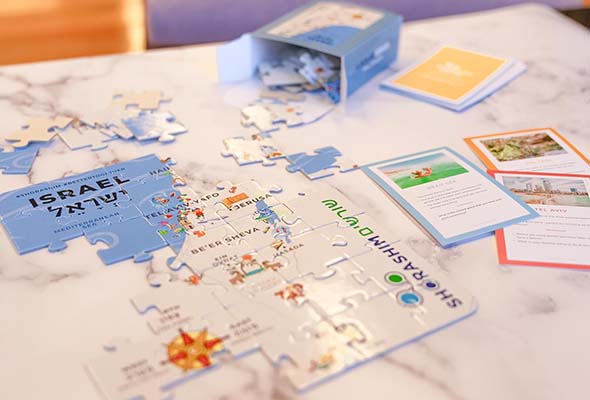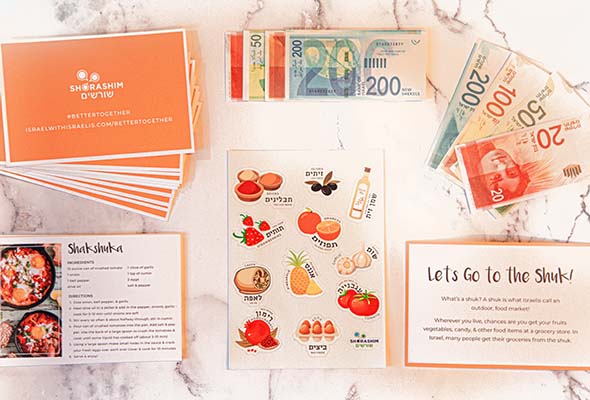 We got our box in the mail this week. It is AMAZING! My 3 & 5 year old couldn't wait to jump in & were asking questions about the pictures, stickers, & maps before I could even open everything!… It is all so beautifully done. The marketing professional in me is inspired.
Aimee L. , Foundation for Jewish Camp
We LOVED '[A] Box of Israel'. My kids have never had the opportunity to go to Israel and this made us all excited about doing so in the near future.
Allison B.
I had so much fun watching my son put together the puzzle and recognize where he has been in Israel before. A great way to add Israel into our activity time!
Aviva W.
It's amazing! So well done. Thoughtfully put together & beautifully packaged!
Beth R.
Shorashim was my Birthright [Israel] organizer! This is an awesome idea.
Blaire M.
I am continually impressed by the innovative ideas coming from Shorashim these days. From the online programming to these boxes, you guys are working hard. Love it!
Dan A.
We took it out over Rosh Hashanah & Shira (age 4 and half) did the puzzle seven times in a row the first day. She loved it!
David S.
This was for my classroom and the students loved it!
Jamie A.
Thank you Shorashim for this amazing box bringing Israel into our home!
Jen F.
Matching games are fun and I got to see places I have been before.
Jonah W.
You are doing really wonderful things. Keep it up! It's so, so important… especially right now…
Sara G.
This is so great! I'm the assistant education director at a large synagogue…love [this].
Tali M.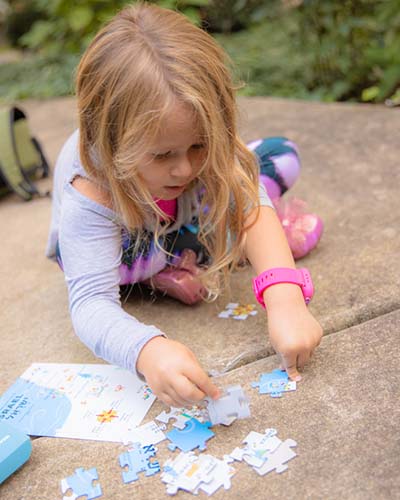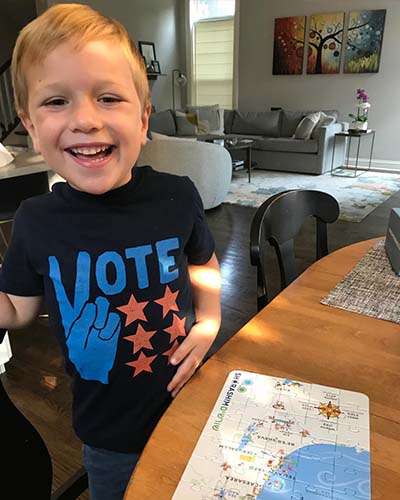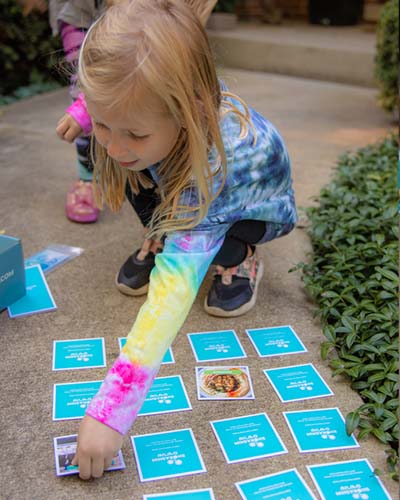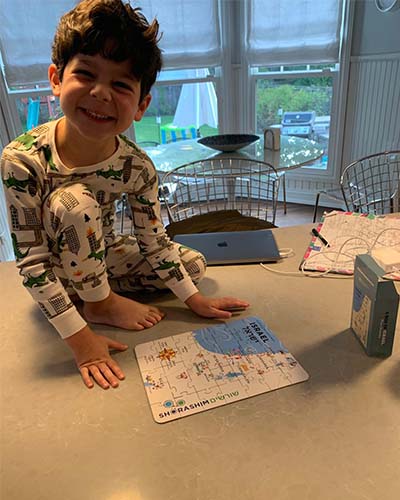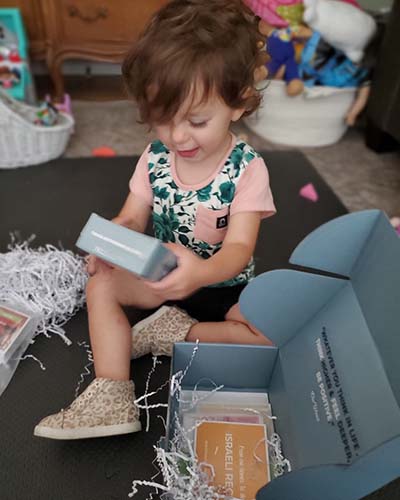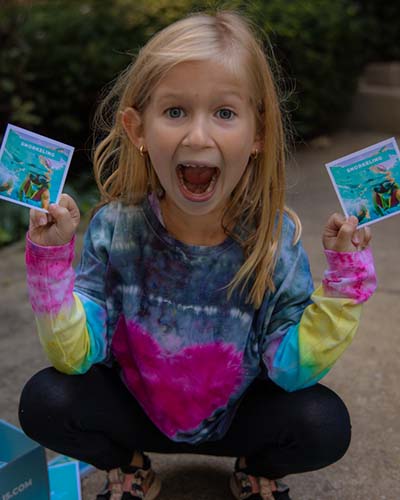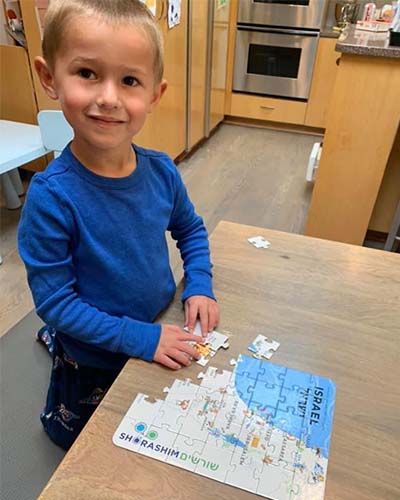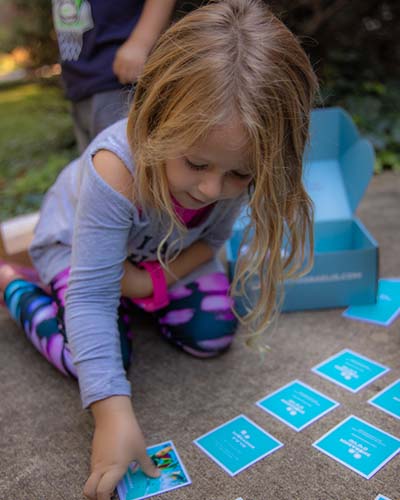 Get A Box of Israel
This educational kit is a key resource for parents, teachers, & community members, allowing families or classmates to engage together as a cohesive unit. Whether you want to use at home, bring to your classroom, or help your organization's members connect with this project, we are here to help you get your box. Order individually - or in bulk - & see how you can even work with our team to customize a box of your own for your organization / its members:
Reserve A Box for 3-9 Year Olds
Don't miss out on our largest Israel education curriculum to date. More than 1,000 boxes have already been reserved for straight-to-your-door delivery & we are currently shipping in the US & Canda. Orders open while supplies last, so don't delay:
Order
Bring To Your Organization
From day camps & day schools to preschools, synagogues, & more, your organization doesn't want to miss out on this innovative educational resource. Connect with us & place a bulk order for your organization while supplies last. It's time to bring 'A Box of Israel' to your community:
Order in Bulk
Design your own Box
Work with our team to create a customized box for your organization & its members. Our dynamic team will work with you to create innovative materials to help you reach your educational goals in a fun, creative, & interactive manner:
Get Started
Shorashim's Proud Partners for `A Box of Israel`
We are thankful for the opportunity to collaborate with the following organizations and work together to share 'A Box of Israel'.
Learn More
For more information, questions, or further resources to share with your community, please reach out to Michael Waitz, North American Director of Shorashim at michael@shorashim.org or 773-600-5067.

-